PolyModular: Fantasy Roleplaying
This is the core fantasy rules for our PolyModular tabletop roleplaying system. We'll have books covering other genres (and specific settings), but we're starting with "generic" fantasy to give the core rules a solid start and cover ground familiar to most players. If you play, we'd love to hear about it!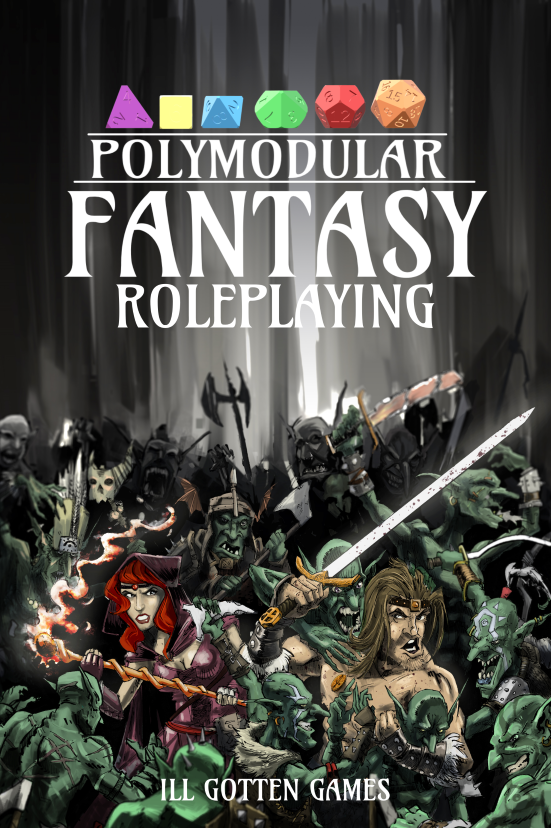 PolyModular uses a full standard set of polyhedral dice (hence "poly") and is designed to give you the freedom to plug and play elements you like from different books or create your own content from the ground up (the "modular" part).
The roleplaying system has 100% compatibility with the skirmish wargaming rules (also in the works), and we designed both parallel to one another to allow for easy integration. You can play one or the other, or you can mix the two, jumping from wargaming to roleplaying in one campaign narrative if you like, with minimal conversion required.
This download includes the core codex (clocking in at a lean 50 pages, featuring illustrations by Adam Slivka) and character sheet PDFs.
You can find a random character generator here which can be used to make detailed player characters and NPCs with a single keystroke.
Download
Click download now to get access to the following files:
PolyModular_Fantasy_RPG.zip
29 MB